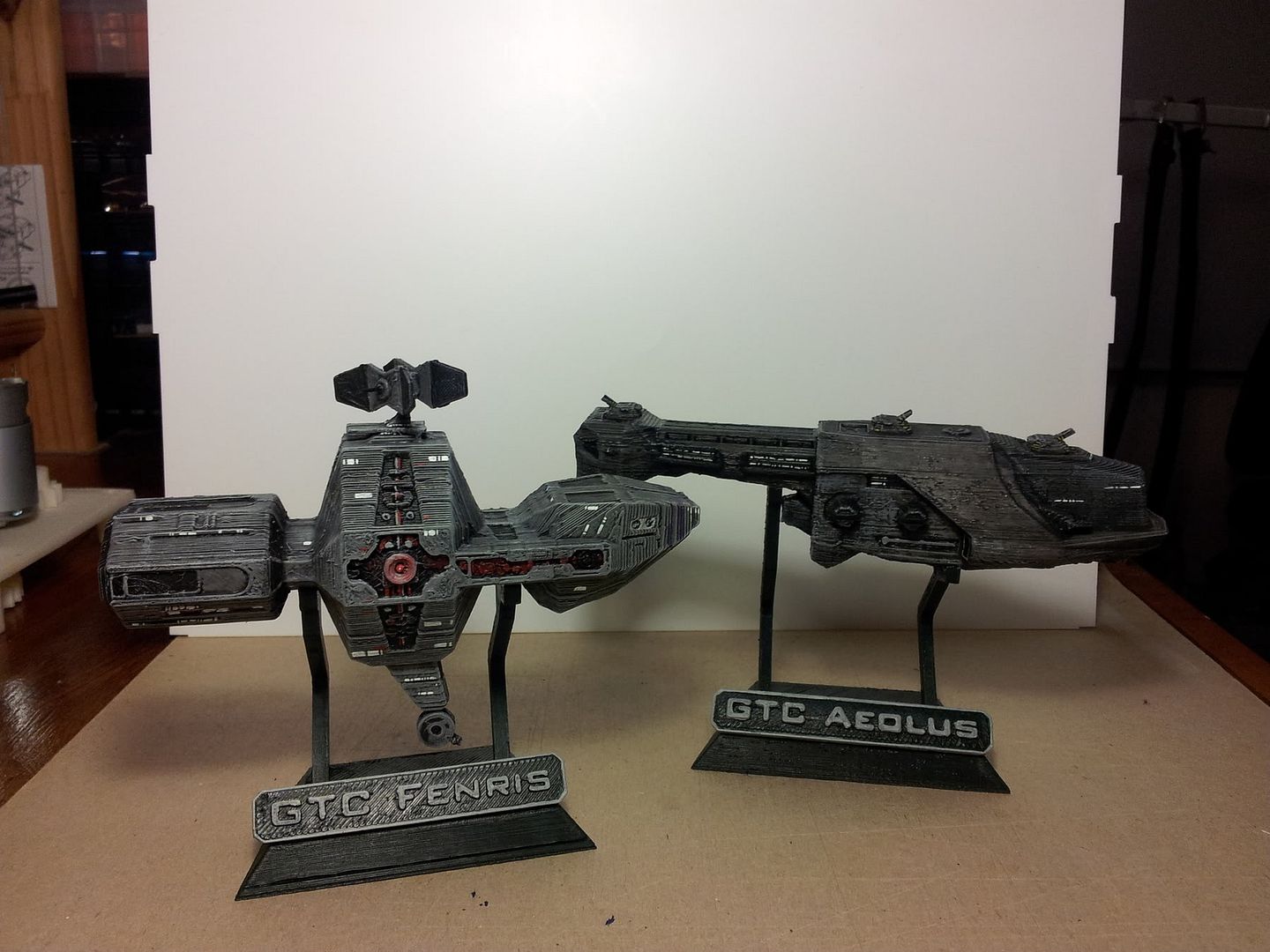 So I bought and built a 3D printer - (a Reprap Huxley), which means I can now do cool stuff like this!

These models are around 13cm long, and have been
amazingly
painted by a friend of mine who's an expert miniature painter. (Check out his site for more pics of the
Fenris
and
Aeolus
- there's some superb stuff on there)
So I was just wondering if anyone would be interested in getting some printed & painted FS miniatures?

Though it would vary with the desired size and complexity of the ship, the basic cost would be about AUD $36 for a similarly sized model, + AUD $15 for a basic-colours-only sort of paint job up to AUD $30ish for the kind of detail seen on the Fenris + postage.
PM me or post here if you're interested.