--FACTION REPORT--
>>Anti-Solar Forces<<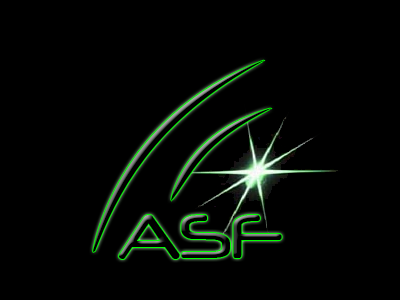 Faction Breakdown
Alternative Names: ASF
Controlled Systems: 6
- Laramis (capital)
- Luyten 726-8
- Wolf 359
- Bernard's Star
- Alphard
- Dubhe
Military Strength: Moderate
Current Political Standing: Hostile
- Threat Level: Moderate
Basic Information
The Anti-Solar Forces, commonly referred to as the "ASF" for short, was formed after the announcement of Project Odyssey - the Delta Serpentis - Sol Jump Gate. Originally a splinter group of the GTVA, the ASF eventually evolved into an open rebellion, and later, a full-fledged hostile faction over the course of thirty years.
The key to the ASF's longevity was it's positioning. Originating in Laramis, the production facility of the
Mjolnir
remote beam cannon, as well as being a choke-point to the resource-rich yet poorly-defended systems beyond allowed the ASF to heavily blockade the node with numerous sentry gun grids, and subdue the few GTVA loyalists remaining in the backwater systems.
Another critical point was the ASF's distancing from combat despite open hostility. The ASF has had no major engagements with the GTVA after operation Black Dawn near the start of the ASF's establishment. Aside from a few minor border skirmishes, the ASF has had no conflict against the GTVA at all. Instead of open warfare, the ASF dedicated its forces to entrench the jump node in Laramis, creating a nearly impenetrable blockade around the single jump node.
Military
In comparison to the GTVA, the ASF has relatively low military strength, though the majority of it is concentrated in a single location. Due to the lack of infrastructure to create warships larger than cruisers. The ASF only fields a single
Hecate
-class destroyer - their flagship the ASD
Ragnarok
, and several corvettes as their only ships larger than a cruiser. The majority of their forces are cruiser battlegroups and sentry gun grids.
Because the Anti-Solar Forces' only ship production facility, the orbital shipyards of Laramis, has a very limited production capacity, the ASF have conducted various operations to capture GTVA craft in Ross 128. These stolen warships, along with defectors, are the main reason ASF warships have similar technology as the most modern GTVA warships despite around 30 years of separation.
Government and Economy
As the Anti-Solar Forces have been separated from the GTVA and holding their own systems for nearly 30 years, they had to develop a government and economy of their own.
The ASF can be described as a one-man show - the government is a military dictatorship, run by Supreme Admiral Varunas Karigaila. He uses his forces to enforce his laws and regulate the economy to suit his needs. These systems make the ASF more than simply a rebellion, bringing it closer to an actual government. It was expected that they would change their name due to this, but for whatever reason, they have not.